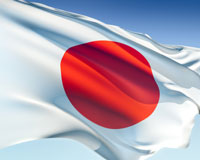 Greetings International Friends and Partners,
I hope you are all well today. Thank you all for your prayers and encouragement this week as we have been considering a deployment to assist Japan in the wake of such great tragedy.
After much counsel, prayer and communication between all our international offices, plus all the reports gathered from our men on the ground, international response groups and, to some degree, the media, the RescueNet International Council (RIC) has decided to stand down from a Japanese deployment. The reasons are many, but the essence is:
Japan is a very developed nation. They are possibly the most prepared, organized and equipped nation in the world in terms of tsunami and earthquake response. Our mandate is to developing nations and/or places whose resources are completely overwhelmed.
There is no invitation from the Japanese government. We cannot ethically proceed without this, or without some other official invitation in.
The nuclear situation raises the danger to our team to an unacceptable level. The areas of greatest need are within or near this ever-changing zone.
The work we would do, if we were invited in, is unclear at best. The Japanese government and MSF (Doctors Without Borders) have said that all medical needs are being met. Transportation and petrol are limited. We wouldn't be able to get where we wanted even if we did get in.
Besides the aforementioned hazards, multiple aid agencies have been turned away at the border. We don't need to expend our time, money and energy on an expensive round trip ticket to nowhere.
I know this has been a very emotional event for many of you. We thank you for your prayers, your patience and your understanding as the RIC and our National Council's have poured an incredible amount of energy into this situation. Please continue to pray for the Japanese people as they have a long way to go in mourning, assessing and rebuilding. We still have one team member in country who is assisting and coordinating with local agencies. If something significant changes the situation, we would certainly reevaluate our availability to deploy.
If you would like to contribute to the relief effort there, we can forward contributions directly to local relief agencies including CRASH Japan (www.crashjapan.com) or Samaritan's Purse (www.samaritanspurse.org) You can give directly to them as well.
RescueNet is continuing to monitor the unrest in Libya and throughout North Africa. Please continue to pray for these people. There crisis is ongoing and will create a tremendous number of casualties. RescueNet hopes to be part of the response in his region. We will let you know when that opportunity opens up. We would love to be your agents for healing and hope in that very troubled region.
Sincerely,
Dave
Dave Mansfield
US Coordinator, RescueNet
(on behalf of the RIC)